By Lily Yang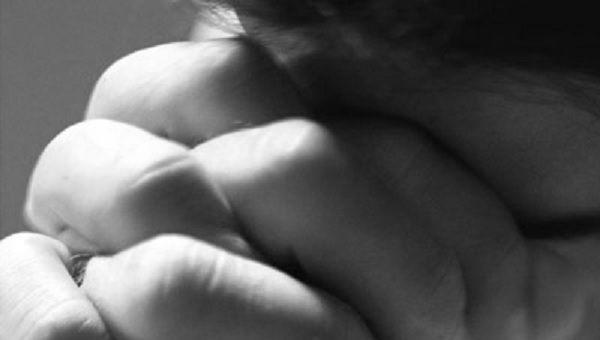 My father had a serious stroke recently while I was in Asia doing ministry. He had been well and active and even tried to help my luggage before I left for China, but when I returned from Asia he was feeble and paralyzed, helplessly lying on his bed. The neurology specialist told us that 70% of my father's right brain was affected, and on average 80% of similar cases result in death.
Right away, the news was spread to everywhere near and far and many people prayed with us for my father. We had hoped that maybe Dad would recover and come home for Thanksgiving, but that didn't happen. The progress was slower than what we expected; Christmas has passed and Dad was still in the rehab center. When Dad was doing a little better we all felt relieved, when he wasn't well and in pain, we felt the agony and distress.
While I took my turn to be Dad's care giver and sit by his bedside at the rehab center, I had a lot of time to meditate and reflect. This was the first time in my life I had had the opportunity to spend a long period of time with my father and watch him very closely. A nurse in the hospital said to my father, "You are a lucky man to have such a caring family!" I right away responded that in fact, we are truly the lucky ones to have a father like him. I realize that he is the best father one can ever have in the world. He is a pastor; he ministered, baptized, visited, performed matrimony and cared for people all his life. He is a very truthful, sincere, joyful and peaceful person. His love to us is the same – pure and selfless. Many memories came back to me and I felt a deep sense of gratitude toward him.
In this issue Esther Liu guides us to check our life issues and learn to listen to God. I have found this very helpful to me while going through some very major life issues myself.
Fear, especially in today's world, is a very real thing. Fear for financial situations, terrorism, aging, etc. affects our decision making in many ways. Eric Vogen shows us many sides of fear. Can fear be a gift? Is there a cure for fear? Do I have a blind spot that causes fear? I found his points very inspiring.
We had held our KRC summer retreat/workshop at Mary Immaculate Center at Northampton, Pennsylvania the last six years. Last September, due to the financial situation, the archdiocese decided to close Mary Immaculate Center. After a couple of months of search we tried to find a new place to hold our KRC summer retreat. Thankfully, we found St. Francis Center for Renewal in Bethlehem, Pennsylvania. The date of the retreat is from August 11 through August 22. Please check KRC's website (www.e-krc.org) for more information. The Peacemaker, Financial Management and Investment and Move for Greatness workshops are all in English. Please reserve your time to come.
We welcome your feedback and suggestions. Please email us at AndrewY@e-krc.org.
Lily Yang