By Amber Ma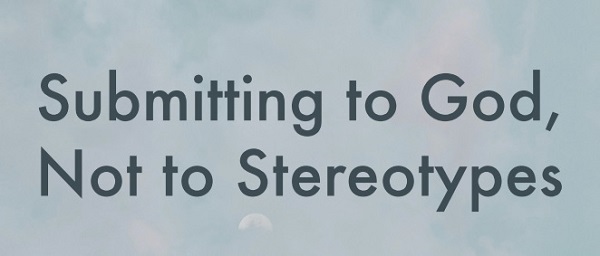 The Church's problem with gender roles is a distillation of personal and cultural sin, spiritual forces at work (Ephesians 6:12), and an inadequate understanding of God's purpose and power. I've seen and experienced all sorts of discrimination over the years. But when it comes to unfair gender expectations, there is perhaps no greater reflection of this problem than society's expectations of pastors and pastors' wives.
In 2011, the New York Times wrote an illuminating article about the bias that single men face when pursuing pastoral careers.[1] They highlighted a few men with impressive resumes and devoted passion to Christ… who get turned down the moment the church finds out they are single. Many evangelical churches, in particular, exclusively and explicitly seek "married men with families" to be the leaders and agenda setters of their communities. There is a pervasively harmful and unbiblical view that single men are not "whole" because of their singleness, and that marriage with children is the default model of biblical manhood. We must of course adhere to Paul's qualifications for elders as good managers of their households (Titus 1:6-9), but all throughout Scripture we see that it's single men who grow and lead the movement of believers—including Jesus! We have to consider Paul's rules for church polity against the fact that out of the Twelve Apostles, not once do we ever learn about any of the apostles' wives or children. This tells you how much culture shapes—for better and for worse—the values that society puts on men and women.
People say that being a pastor is hard, but I would argue that being a pastor's wife might be even more difficult. Whereas the pastor has a clear employment objective and ministry plans, there is no directive playbook to help the wife to establish her identity. When you imagine a pastor's wife, what comes to mind? She may be a cutout of pastor's wives in churches you have grown up in or currently attend; she is probably a role model of meek Christian femininity; a steadfast supporter of her husband's work; loving, open, and full of gentle wisdom. And she is always attached to her husband's side. With young children in tow, she is dutifully raising her household, an example for other young couples and young women of how gratifying the path of motherhood really is.
When you run through the same exercise for what a good pastor might look like, there is invariably a much broader range of images. The pastor, as a man, is free to be what he wants. If he watches sports, he is relatable and "just one of the guys." If he quotes lyrics from rap music, he is cool and subversive. If he likes to cook, it is cause for endless compliments and praise (since men aren't usually expected to cook, but for women it's a baseline expectation). Men are allowed to be more of who they really are.
My husband was a pastor of a small, ethnic church for a few years in the city we live in. We were an unconventional couple to lead any congregation, since I did not change my last name and we decided not to have children. I am also a career woman. However, I wanted to be committed to my church. So despite working a full work week that required me to commute across several cities and train stops, I always found time during my evenings and weekends to be present and productive for my church community. But was this enough?
There was always a nagging feeling that I didn't fit the mold of a good pastor's wife. I would always get asked, "When are you having children?" as if my fate was already sealed and there wasn't even a choice. As if I didn't have other plans for my life. Perhaps my insecurity stems from having internalized a skewed view of what Christian marriages are supposed to look like. But if the expectation of a "marriage mandate" is unfair for male pastors, then it's even more depressing for God-fearing women, as our personhood is reduced to becoming someone else's employment requirement. Essentially, we are the equivalent of Christian "arm candy." It does feel like most of the Church has a narrow and small view for our women.
Perhaps we should instead be asking women, "How do you think you and your husband want to grow your family?" Because then that can speak to our love of investing in our church community, or our passion to bring in people from outside the family of Christ. What the New Testament teaches is that more important than the biological footprint we leave behind is the spiritual legacy we impart on the lives that we've touched (e.g. Matthew 12:46-50). What I do for God matters, not just if I want to have two kids, or if I want a boy or a girl.
The pressures and problems facing pastors and their wives are not limited to them, but apply broadly to all Christian men and women. The implicit view in the church often is that women are inferior to men and are only good for child rearing, while men are only good enough if they are married.
The encouragement on my heart is for all of the Church to follow God in His creative, merciful, and expansive views for men and women—views that cannot be contained by the small lines drawn by human society.
---
Source
[1] https://www.nytimes.com/2011/03/22/us/22pastor.html