By Eric Vogen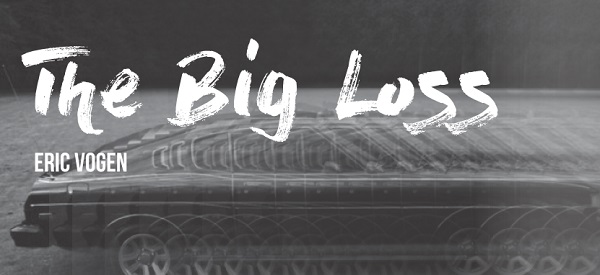 I recently wrote an article called "The Big Win." It was inspired by my daughter and was about the importance of remembering life's victories. A friend of mine, after reading it, asked, "Why don't you write about the big losses? Those are what people worry about."

He was right! I have seen that big losses can be much more powerful in people's lives than big wins, and sometimes misses and regrets even more so.

As I thought about losses, I recalled my heart-stopping triathlon and some other losses which dealt with life and death. But my first big financial loss, at the age of sixteen, was a purple Toyota Celica GT that I loved.

My dad was a traditional Lutheran pastor, so I don't know how I got him to go purple and sporty. He occasionally let me drive it. One morning there was a big Florida rainstorm so I drove it to school, instead of riding my bike. I parked in the large school parking lot and stayed in the car to see if the rain would let up, but it didn't. It got worse. So I quickly grabbed all of my stuff, got ready, and made a run for the school building.

When school was over I came out to the parking lot to go home and I didn't see the Celica. I thought nothing of it at first, but then I looked a bit more and I suddenly felt this sick sinking sensation in my gut.

"Oh nooooo, it's not here!"

My mind started racing – "Did I not drive it to school? Did I park somewhere else? Did my mom come and get it?" I called my mom and asked her and she said no.

And then it hit me.

"Somebody stole the car!!!"

My heart sank. I felt terrible. I thought, "How did this happen? Did someone grab my keys in the locker room? Did I drop the keys outside by the car?"

Or God forbid … "Did I leave the lights on, with the car running, and the doors unlocked, basically with a sticker attached to it saying - Please Steal Me?!"

After this realization, I had to explain everything to my dad, the principal, and the police, which made the loss even more brutal.

Months later, the police found the car, stripped of all its parts. They put it back together but my dad sold it. It was a sore point between us for a long time. But when I was eighteen, he let me take his station wagon from Florida to Colorado on a cross-country trip with two friends. This said to me that all was forgiven and that he trusted me again.

This first big loss taught me many things about responsibility, value, and forgiveness.

Not all losses are life and death, but they can hurt and become unhealthy drivers in life. Ways I like to stay on course through losses are:

Thanking God for all he has given and all he has taken away;

Asking God for forgiveness and granting others forgiveness (for all things done and left undone);

Quantifying and learning from losses;

Moving forward with faith and courage.

Starting fresh seems to be a secret of excellent life-long investors. According to a 2008 biography by Alice Schroeder, Warren Buffet once said his mind frees up space to "look forward" in the same way a bathtub fills up and then drains.1

As I thought about big misses and regrets, I remembered a time when my family spent a week in a lighthouse keeper's cabin at Double Island Point, in Queensland, Australia, one of my favorite places in the world. At the time of our cabin stay, Facebook had recently taken their stock public and its stock was falling dramatically as people were saying they wouldn't be able to make money. I became curious and I came up with a company valuation which would justify a Facebook stock price of about double the stock price at that time, if a few criteria were met. The next morning, I went up to the lighthouse at sunrise, and I turned around and I saw this sign (below).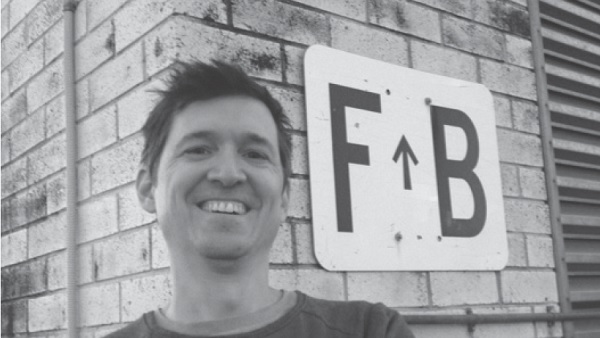 "FB" just happens to be Facebook's stock symbol. I thought, "Now there's a sign! Could Facebook grow a lot? And a lot more than I could think!?" I smiled because people seem to be looking for signs all the time – especially with their money. And here was a literal sign right in front of me, about one of the hottest stories in the financial media at the time, and at a beautiful lighthouse!

At that time, Facebook's profitability path wasn't clear and I didn't think that God gave me a sign from heaven, which the Bible warns about, so I tempered my enthusiasm. But I loved the story and I took note of my reaction to the sign and also my research. I took action and made a modest investment with a sell target. The stock rebounded and grew to my price target and I sold the stock.

But then something happened which hit me in the gut like losing the purple Celica.

Facebook's stock continued to rise and rise, well beyond my sell price.

For a while, thoughts of regret would test my mind, as the stock took off and more good news came out. "Could I have held a lot longer? Should I have invested a lot more? Should I re-invest? Could I have been a better steward?"

People often ask themselves these types of questions and hold on to these types of stories. I've counseled many people through their regret stories, some of which have been dramatic or tragic. According to a recent study from Bankrate, 75% of Americans have financial regrets.2 While people may only have a few big losses in their lives, there are an infinite number of missed investment opportunities, missed business deals, or missed houses which would have been amazing. Regrets can pile up or linger forever, if you let them. Regrets sometimes also involve some personal responsibility which may be hard to face. Or they may include a "big miss" which appears to be blatantly obvious with the added element of perfect hindsight.

Other misses are more serious than financial ones. "Once in a lifetime" financial opportunities may come around every day, but other types of opportunities can be truly limited offers – such as having a chance to save a person's life, help someone find his or her faith, or repair a relationship.

As with big losses, here are a few ways to start fresh each day following big regrets:

Listen: Write a "Listen" page in your daily journal. When you have a regretful thought or a new inspiration, capture it, start a follow up system, ask for help, and allocate some time.

Be Content: Seek and define contentment with the past and present. "Godliness with contentment is great gain." 3

Find Drive: Risk and growth take drive and physical energy. To find this sometimes requires a greater vision and motivation for growth. The Parable of the Talents may encourage this.4

Guard Your Heart: An old adage says, "Don't let your miss become a mistake!" Letting a miss or loss play in your mind and feeding it with greed or fear, can set you up to do something worse.

My prayer for you today is that you may be a good steward, free of the burden of losses and misses, so that you may be ready for opportunities to:

Give where you are called.
Love when you are moved.
Take risk with wisdom and faith.

Eric

P.S. I'd enjoy hearing about your First Big Loss. Please email your stories to me at eric@visioncapitalmgt.com

P.P.S. Please let me know if you'd like a draft of my work called "'The Big Win & The Big Loss' – A Practical and Spiritual Pathway Through Ups and Downs."
Advisory services offered through Vision Capital & Management, a Registered Investment Advisor. Securities offered through FSC Securities Corporation, a registered broker dealer and member FINRA/SIPC. Vision Capital & Management Corporation is independent of FSC Securities Corporation.
References
1 Alice Schroeder. The Snowball: Warren Buffett and the Business of Life. (New York: Bantam Books, 2008).
2 Claes Bell, "People Name Their Top Financial Regret." Bankrate, accessed August 27, 2016, http://www.bankrate.com/finance/consumer-index/people-name-their-top-financial-regret-1.aspx.
3 1 Timothy 6:6
4 Matthew 25:14-30